Posted by bzhny
On May 16, 2023
0 Comments
After work, Apero, Association, Bretagne, Bretons, Brittany, BZH New York, Charity, Community, Culture, events, Meeting, Meetup, Organization
Fête de la Bretagne is the annual celebration of Brittany and Breton culture around the world.
This year BZH NY is coordinating a full week of activities around the visit of members of Ar vro Bagan performing the War Hent Youenn Gwernig show  !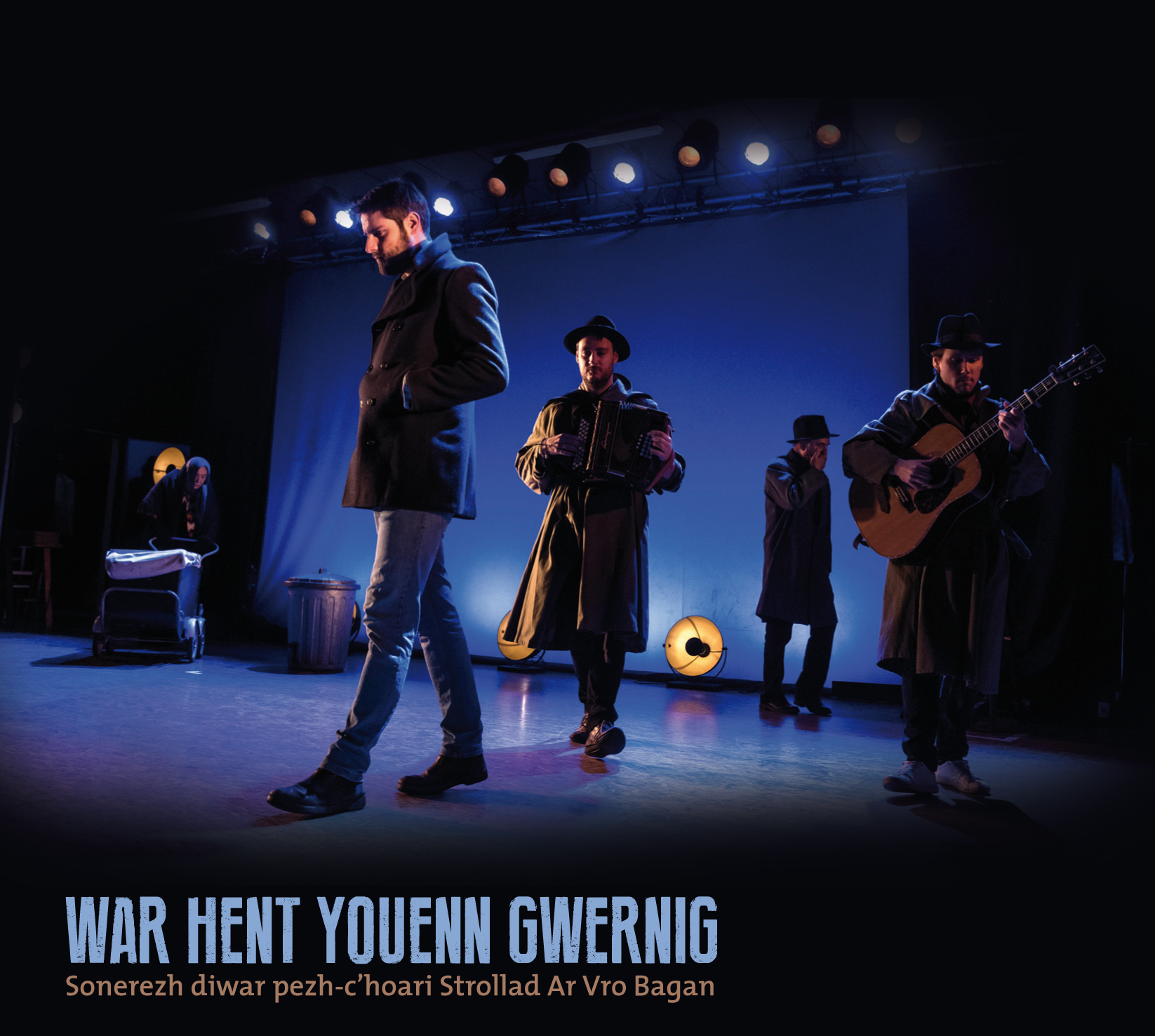 BZH NY is happy to welcome these 5 musicians from Brittany with the help of Region Bretagne and supported by Parker Prod ! The main event of this week will be a full performance of the "War Hent Youenn Gwernig" show at the DROM concert hall on Thursday 18 April at 9 PM.
About Youenn Gwernig : 
Throughout the musical, the work and legacy of Youenn Gwernig will be celebrated. This American poet explored in his writings the notions of cultural identity and belonging, and especially how it feels to be a Breton in the cosmopolitan city of New York. Gwernig indeed emigrated  from Brittany to NYC in 1957, at the age of 32, hoping for a new life far from the poverty which striked many Bretons at that time, a new life full of opportunities in the Big Apple. He lived in the Bronx and continued to keep strong links with his homeland, as he often sent poems in Breton to a Breton Library called Al Liam. He also tied a close friendship with Jack Kerouac, who introduced him to writers of the Beat Generation. All those influences shaped Gwernig work, and gave birth to beautiful poems such as Harlu, or Exhile in English, or Diri Dir (Stairs of Steel).
What : Free Live Show
When : Thursday May 18 from 9:00 pm
Where : DROM, 85 Ave A, New York, NY
To get a sense of how the show will look like, have a look at the video!
BZH NY is organizing a series of events around this theme:
Tuesday 16/05 : French Consulate reception (by invitation only)
Wednesday 17/05 : Live Music at Irish Pub Fiddlesticks
Thursday 18/05 : Live Show at Drom
Saturday 20/05 : Lunch in Astoria with BZH members at the restaurant « Chez Olivia »
Here is the menu for the lunch at Chez Olivia:
See you there !
BZH New York will use the information you provide on this page for the internal use of the association only.
You can access, modify, or delete the information we store by contacting us at info@bzh-ny.org. We will treat your information with respect. By clicking on the above button you agree that we may process your information in accordance with these terms.